After the PlastPol 2021 fair, we already know that the polymer industry faces the following challenge
Below is a short film report from the Plastech portal from the above-mentioned fairs. Thank you for the interview.
From 0.47 presentation of our offer.
Reduce the emission of harmful substances into the atmosphere and maintain the competitiveness of production in the face of rising energy prices.
Our contribution to achieving these goals is very ecological and energy-efficient refrigeration.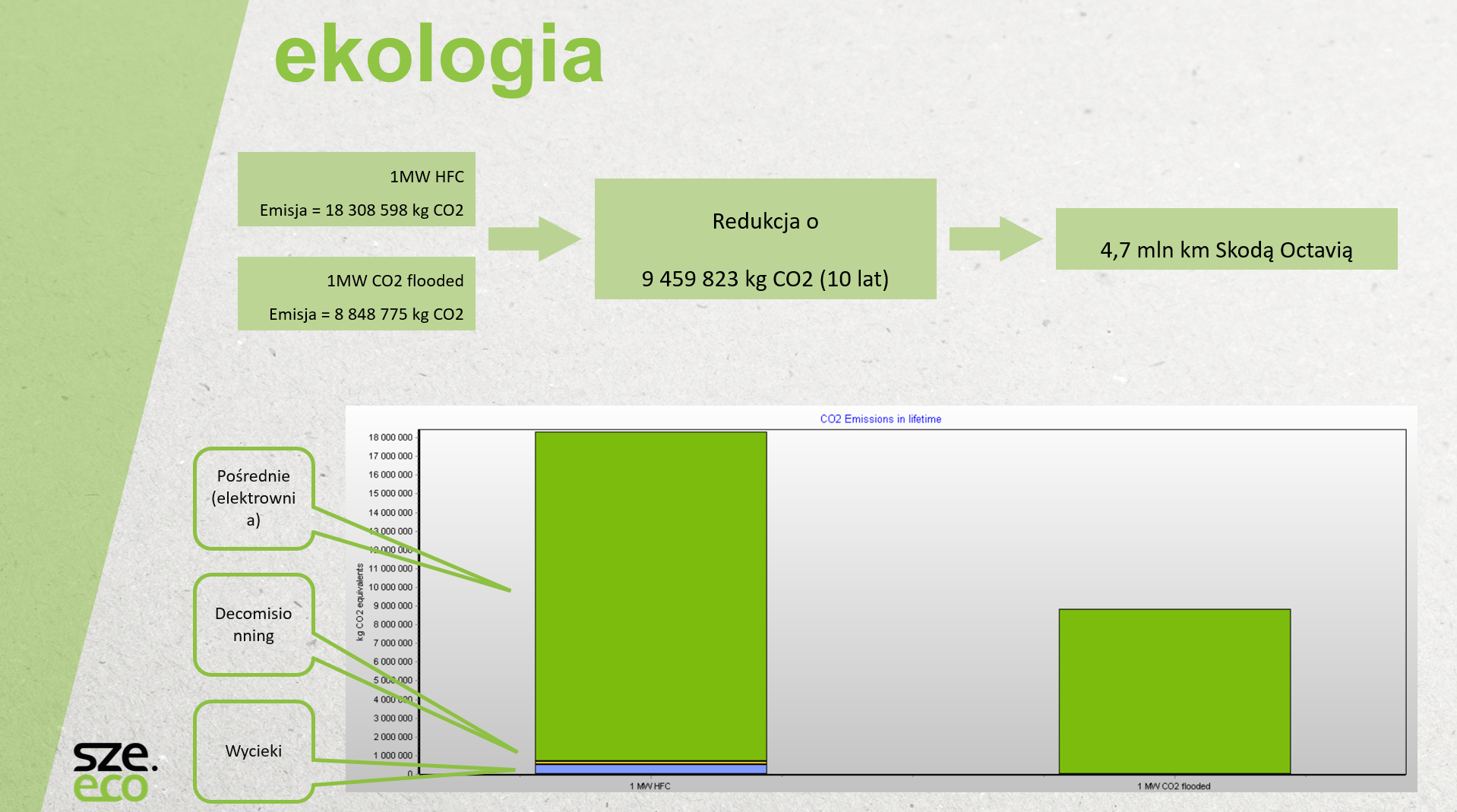 Clearly, as of today, well-designed CO2 refrigeration (r744) has a positive environmental outcome at least an order of magnitude greater than other solutions such as electric cars, etc.
In terms of economics – energy consumption, we invite you to the column under the link: Unbeatable CO2 chillers.